February 8, 2005
It's been so long since I did a vidblog I forgot how fun it is. So here it is - Vidblog #6 - One Year Down. It encompasses HIFF, Christmas in Pittsburgh, New Years, and the usual random stuff thrown in for fun. I've also made a page for one of our recent films, Abandoned.
December 8, 2004
No, I haven't dropped off of the face of the Earth. My editing computer is out of commision and the repair is taking forever. So, basically all of my work has ground to a halt. However, I am working on a project for my photo class, and I will try to post it when it is completed.
September 23, 2004
Lately, I've teamed up with my good friend Jules on a few new projects, one of which is competing this week at FilmFights.com! Vote for PaleFlinch!

Cause and Defect and Do Not Disturb are continuing on the film festival circut, next to play at the 'Ohina Short Film Showcase on October 8th and 9th.

In other news, I've upgraded some of my older films into WMV format, so if you had trouble with the Divx, you should be able to view them now. Ricky the Robot will be re-encoded soon. Also, I have added a

links page and a new gallery page for some of my photographic work. I'm taking a photo class this semester, so I find myself carrying around my Nikon SLR rather than my camcorder. But don't worry, a new vidblog is on it's way!
August 9, 2004
Good news! Do Not Disturb was accepted into the Hawaii International Film Festival! I'll keep updates on the film's progress. I have also encoded all of the vidblogs into Windows Media format, so there should be less problems with playback. Finally, I'm in this week's FilmFights Haiku fight. So vote for me, and uh..., I'll make more videos!
July 27, 2004
New vidblog - EV Rages. Lots of stuff in this one, including clips from when Justin came to town, the return of JULES!, and featuring the 3-story spiral staircase that Shane built with his very own hands! I'm working on re-encoding all the videos on this site to WMV. It seems to work better for people than DivX.
June 15, 2004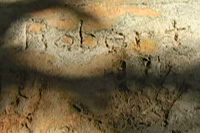 I got a couple of new films up, so check them out. (And leave some comments!) I also have a new vidblog. I had another I was working on, but I had to get this one out first. It's short, and a little different.

Vidblog #4 - Coda
May 20, 2004
I know it's been a while...things have been a bit difficult lately. But I have a big update to make up for it. Online now are Cause and Defect, with new music thanks to Ufuk Onen; Do Not Disturb, competing on filmfights this week; and Fluid Motion, an experimental short I did last semester.
March 7, 2004
I finally got some of my older films up: A Rose for Emily and Ebb & Flow. More soon (or whenever I have time to do it).
Febuary 12, 2004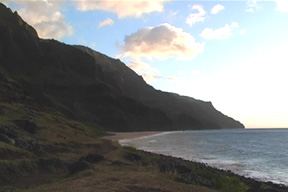 Vidblog #2 - Kalalau is online. All of the footage shot in this video was filmed last summer on a camping trip to Kalalau on the island of Kauai.
January 16, 2004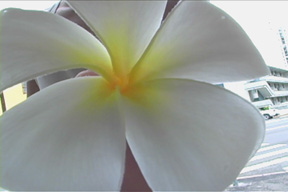 Vidblog #1 - Smellovision and Ricky the Robot are up. More films should be online soon.